PTE Problem Solution Essay – Why are Farmers Moving to the Cities
More and more people are moving away from an agricultural background to relocate to cities in order to look for work. What will be the consequences of this? What solutions can you offer? PTE Problem Solution Essay – Why are Farmers Moving to the Cities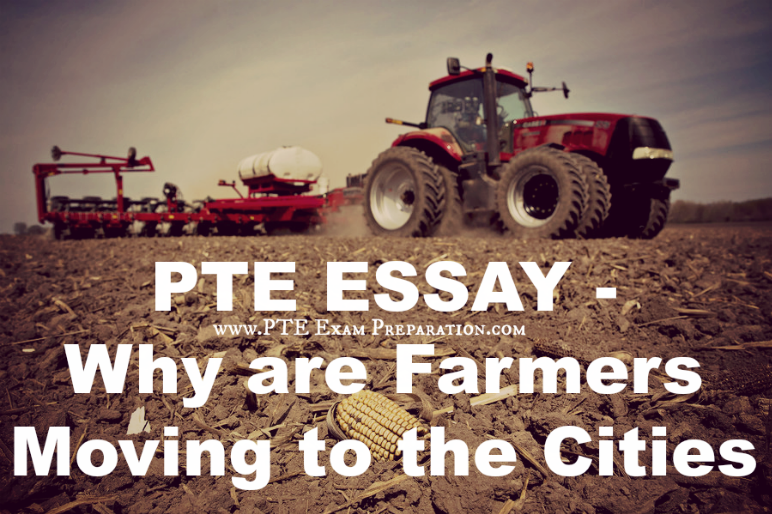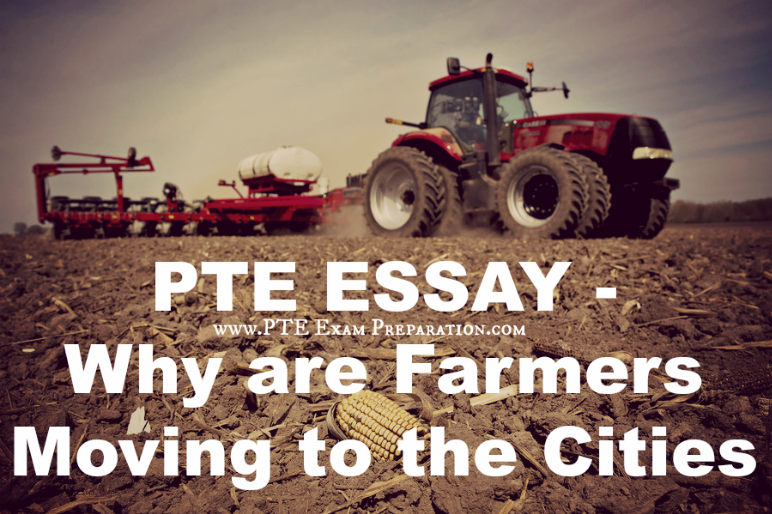 PTE Problem Solution Essay – Why are Farmers Moving to the Cities
People are moving to the cities for better life and work. People living in rural areas also want a good life which they can never get in a village. There are many reasons why every villager wants to shift in a city. They also want their child to study in a good school, they also want to work in good companies in a good environment. Because of lack of availability of sources people are moving from rural area to urban area. Water, Food, clothes, Transport, Market etc are not available in rural areas.
Earlier people used to live happily in villages because life was slow then. People used to like villages as they are pollution and noise free, they find villages peaceful place to live. But now due to urbanisation and modernisation, everybody wants to live in a city. To avail these opportunities more and more people are moving to cities. There are many consequences of this also, cities will become congested and overpopulated, pollution and traffic will increase, lack of housing will lead to multi-storey buildings, farm production will decrease which will lead to increase prices of goods and commodities, which will increase inflation and import in the country.
According to my opinion, the government should take action to control this, they should focus on upgrading rural areas by the development of proper schools, colleges, and markets there. Government is only focusing on urbanisation and modernisation but they have completely forgotten the consequences which are occurring due to it, they are not paying attention to rural areas because of which rural people are leaving their places. Also, they are not focusing on agriculture and farmers, they are not providing them good facilities and equipment for farming.
To conclude, I would say it is true that people want to live in urban areas but the only reason behind it is lack of facilities there in rural areas. To live a good life people are moving to cities. The only solution of this is government should focus on the development of these areas if everything will be available there in villages then why they will move to cities.
PTE Writing Essay Topics 2018 –
Living Away From Parents Essay