PTE & IELTS – Global Warming Sample Essay Causes, Effects, Solutions
Global warming is one of the most serious issues that world is facing today. What are the causes of global warming and what measures can government and individuals take to tackle the issue. What are the causes, effects and solutions to global warming? Here is "PTE & IELTS – Global Warming Sample Essay Causes, Effects, Solutions."
Global warming has become one of the most serious issues from last few years. Probably this is the most worrying threat to our planet. In this essay, we will discuss what are the causes of global warming, how it is affecting the environment and what is a solution for it.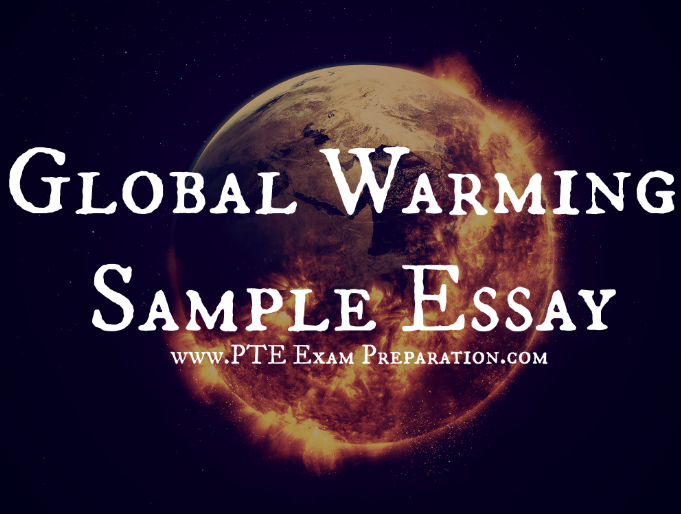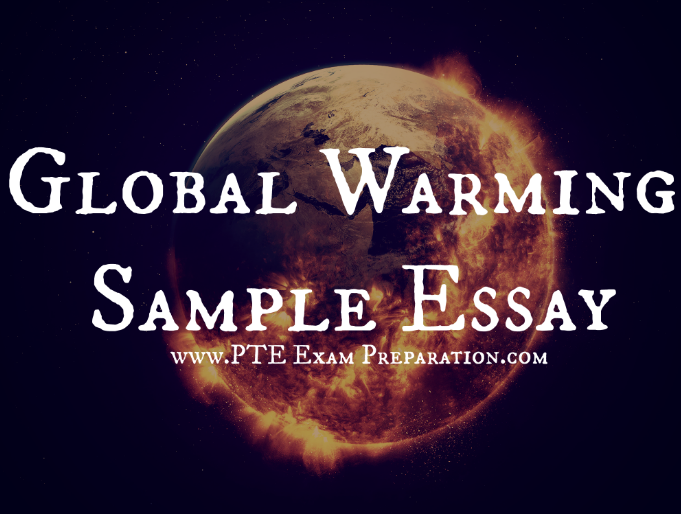 PTE & IELTS – Global Warming Sample Essay Causes, Effects, Solutions
In the past few decades use of automobiles have increased due to which pollution has increased. Due to increase in automobiles air has become toxic, these automobiles emit toxic gases like carbon monoxide in the air. This is the biggest cause of global warming. Another cause of global warming is deforestation. As we don't have enough trees to absorb toxic gases due to which pollution is increasing. The root of all these problems is overpopulation. Because of overpopulation use of automobiles have increased and we don't have enough trees because of overpopulation only. More people will need more space to live, more people will need more cars to travel which will lead to air pollution. Third cause of global warming is smoke emit from factories. According to me change in lifestyle is also one of the cause of air pollution. Because of the high living standard, there is more than one car in many houses. Everyone wants to travel on their vehicle, people do not prefer public transport. This is also a reason for air pollution.
PTE Repeated Essays With Answers
There are so many effects of global warming. It has affected earth drastically. It has become difficult to breathe in this toxic air. It gives rise to many harmful diseases. It has huge effect on human life. It has affected climate also, because of which we see excessive and low rain in some areas. It has impacted agricultural productivity also.
The only solution to this problem is control on overpopulation if we get control on overpopulation half of the problem will be solved. Another solution to this problem is proper awareness. Some people are not aware of it and its consequences. If people will be aware of it they will take proper action to control it. All this can be possible if government will take action for controlling population and public awareness. So government and individuals both have to work together to tackle it.
Global Issues Topics For Essays – 
Global Climate Change IELTS Essay
Overpopulation Cause And Solution Essay
To stay updated, like us on Facebook.