Trying to save endangered species from extinction is waste of valuable resources, Do you agree or disagree?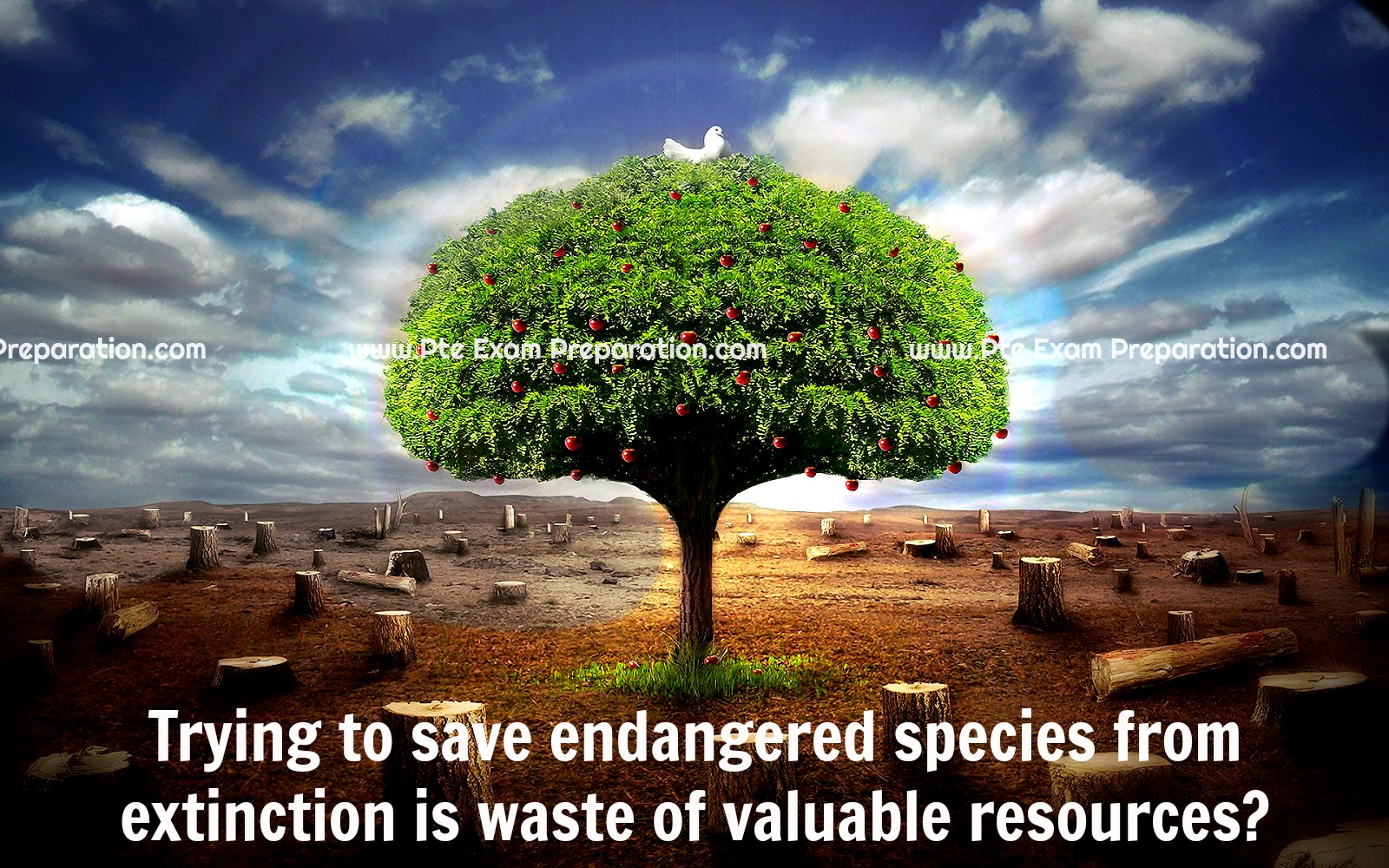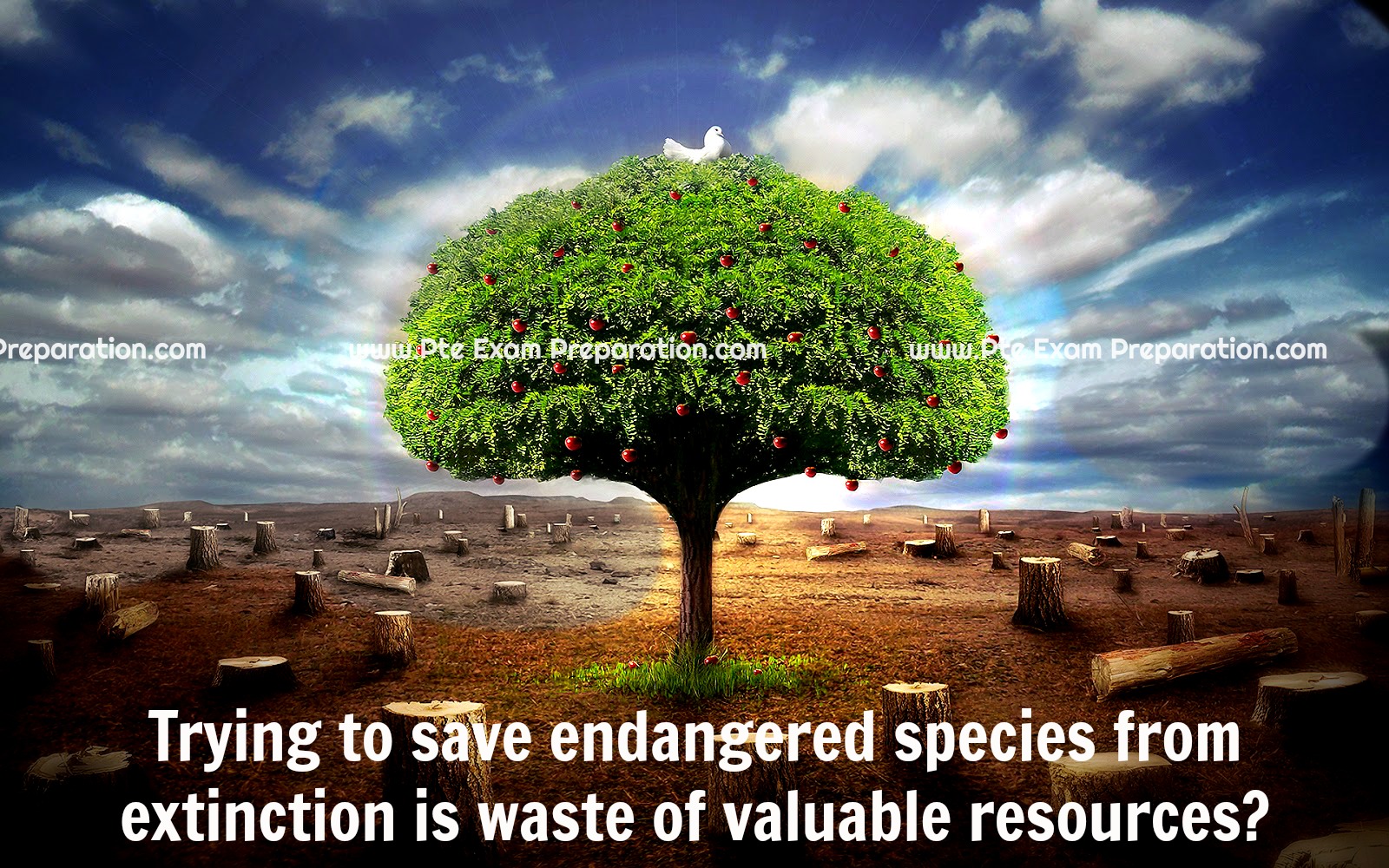 Sample Essay –
You would come across many people who would say that there's no point in trying to save endangered species which are already on the verge of extinction. They would say that it's a total wastage of money and time. They couldn't be more wrong. Yes, a lot of plant and animal species are going extinct. Reason? The reason is simple and pretty obvious. Because of us, the human kind.
We invaded their habitat and destroyed it. We cut mountains and clear forests to build accommodation for ourselves and call it development. We hunt animals for our own pleasure. It's just a sport for us, isn't it? We want to spread all over the earth like a virus, leaving no place untouched by humans.
Endangered species are endangered because we, the smart humans, in the name of development destroyed nature. Deforestation, green house effect, melting of glaciers, dumping chemicals into water bodies, we have left no stone unturned in destroying the nature.
The food chain doesn't consist of humans only. Plants, animals, humans, our biodiversity, ecosystem all co exist.  We have already done more than enough damage. Take pandas for instance. They are very noble creatures but were almost extinct because they couldn't find bamboo forests to survive which is their natural habitat.
Homosapiens are blessed with intelligence, are smartest of all species and can adapt to change easily. Animals can adapt to changes too but not at the pace we are bringing all the unnatural changes. Humans are the ones who caused the extinction of some species of animals and plants. Since it's our wrong doing we should, we have to save those endangered species. We can't run away from our duty. If nature is not preserved, humans won't be able to survive for long either.