Pte Academic Native Region Essay – Many people think regions affect successful person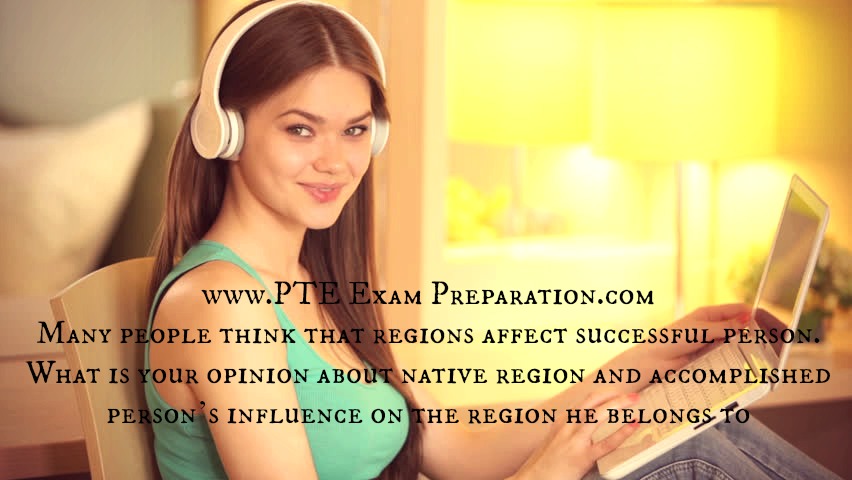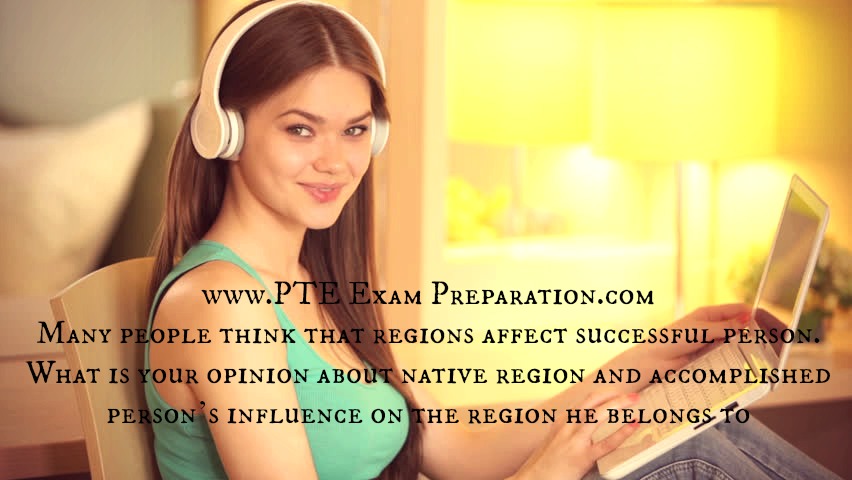 SAMPLE ESSAY –
A. It is a debatable issue that an individual's success depends on his/her native place or region while some think that success depends on an individual willpower. Success is an ability to shape your goals into reality. Whether native region plays an important role in a person's life can depend upon individual success stories too.
The environment that surrounds us contributes directly to success. The area in which an individual grows provides a favorable environment to learn and perform effectively in future. Positive environment in childhood helps the youngster to investigate his area of interest. In native regions, most people think that it is rare for a person to be successful because of weak economy and technology. But providing right guidance and effort to an individual can make him/her successful. An individual's success story also influences others in the native regions to do something big for the country. It is also seen that there is a specific kind of ability in a particular area. Countries like Brazil and Argentina produced many amazing footballers. Improvement in the abilities turns into a motivation for others which show how a particular region affects an individual.
The success of an individual also depends on his/her efforts like we are living in a third world country, and children are still gaining knowledge through teachers or books. This shows that despite the lack of technology in native regions, it is possible to gain knowledge through other sources.
In developed countries like America and Canada, people are already advanced as compared to under-developed countries. They are researching on their field of interest to make it professional. For example, Thomas Edison, Bill Gates and Dhirubhai Ambani are the ideal examples who were supported with an accommodating situation.
In conclusion, both play an important role in achieving success. The place in which an individual grows has an impact on his accomplishments. Surrounding with will power to do something certainly plays a significant role in success. As they say "Where there is a will, there is a way". The government should build up the framework in the backward areas so that the nation can make fuller utilization of its assets and thus head towards growth and progress.