PTE Academic Writing Essay – It is better for college students to live far away from home than live at home with their parents
Admissions done? classes about to start? Now, the most important cue: 'whether I should stay at home or at the hostel?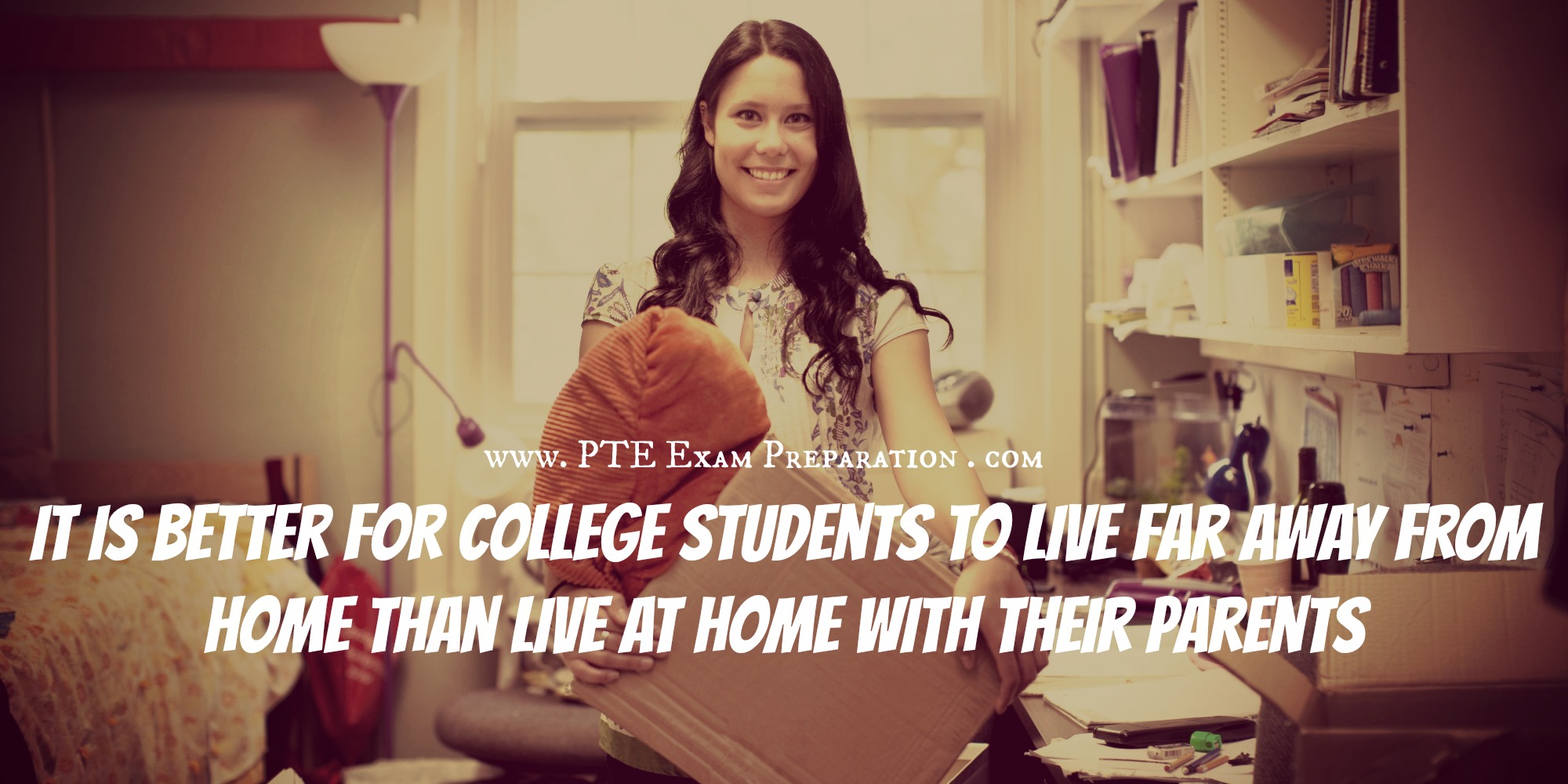 Sample Essay – 
'At home, you have everything that you need. Home cooked yummy food, love of your parents, siblings, and grandparents. If you want to buy something, you can just ask for the money from your parents. You can have your meals whenever you want to., without worrying that if you don't eat at a fixed time, you won't be able to eat at all! You can take as much time as you want in the shower. Whenever you need someone to pamper you, well, mom's always there to shower lots of love upon you. 'I don't care if I'm 20, I still love to sleep in my mom's lap.' Do I need to say more?
Now if you decide to move into a hostel, let me tell you it's not going to be easy at all. You'll 've to move out of your comfort zone, take your meals at a fixed time, take prior permission to go out, even while going home. You won't be able to take long showers, you'll have to adjust with your roomies along with a lot of other adjustments. But, of course, the life experiences you get from hostel life can't be experienced at home. At home, your movements are monitored by your parents and elder siblings. At the hostel, you get an independent life.You get to interact with a lot of different people and view the world from a different point of view. You just can't miss out the fun of the hostel life. Setting aside the mess food, almost everything about the hostel is good.
If we talk about the study, both hostel and home are equally good as long as your only concern is studying. Staying at hostel makes you learn important life lessons. You value and love your parents more, learn to budget your accounts, come to know that only your parents love you unconditionally.
Is hostel better than home? It varies from individual to individual. I suggest you should get a taste of both!