Solar Energy Essay
Read solar energy essay in English language in 300 words. Know more about short essay on solar energy for students of class 1, 2, 3, 4, 5, 6, 7, 8, 9, 10, 11, 12, PTE and IELTS.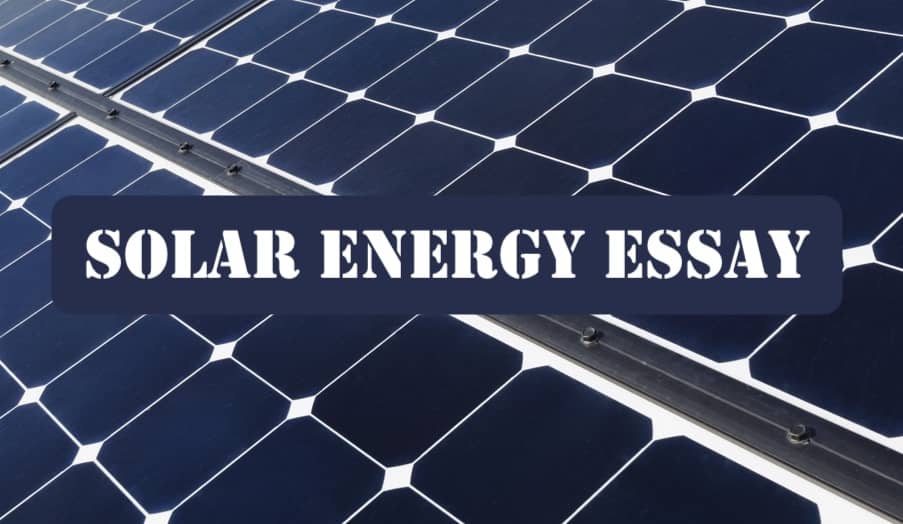 Solar Energy Essay 300 Words
The energy obtained from the sun in the shape of heat and light is referred to as solar energy. Various life forms on the earth and its climate is driven by solar energy. From time immemorial, we have been using solar energy for various purposes. It is a type of renewable energy source and must be used effectively and optimally by human beings. It can be used to accomplish various daily life chores such as for cooking, heating water, and for generating electricity. Solar energy is less expensive as compared to other energy sources. It is available for free and must be used wisely to make the most use of it.
Although using solar energy requires equipment and devices, however, it is still less costly versus other energy sources. Solar energy can be used in rural regions also where there's difficult to install electric power grids. This type of energy does not cause any pollution and is eco-friendly for the environment. This unlimited form of energy is very useful for charging solar batteries that require very less amount of energy. Due to increasing population, there are high energy requirements which cannot be fulfilled with other forms of energy. However, solar energy is available in the abundant form and can be used for various purposes and is also easily accessible.
Solar energy is a cost-effective means of energy and is very useful to people having huge families. The installation of solar power panels on the rooftops is higher, nevertheless, its maintenance and other operating costs are much less. Many people refrain from installing it due to their expensive devices and equipment. So the government should find some ways to reduce solar energy cost so that people can use it effectively and cut down on their energy bills and save their money.
Know More
The threat of nuclear weapons maintains world peace
Nuclear energy is a better choice for meeting increasing demand. To what extent do you agree or disagree?