Democracy Essay
Read democracy essay in English language in 300 words. Know more about essay on democracy in India for students of class 1, 2, 3, 4, 5, 6, 7, 8, 9, 10, 11 and 12.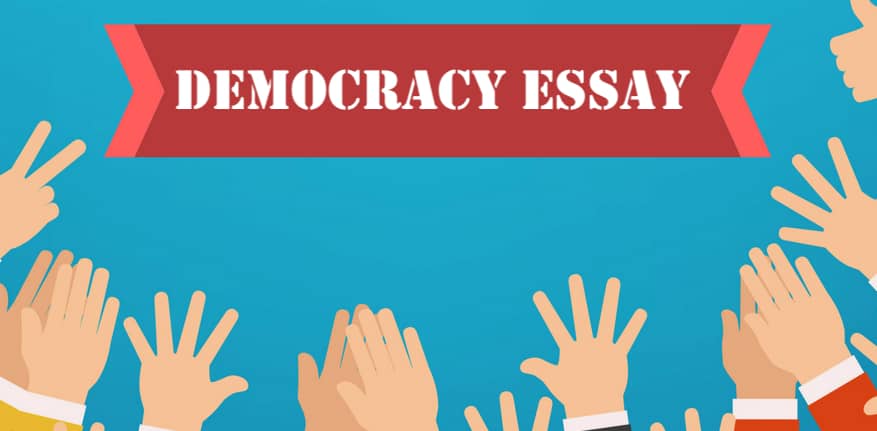 Democracy Essay 300 Words
India follows a democratic approach to every domain of life. Having a population of nearly a billion people, India has a democratic government that offers equal rights to every citizen of the country. India serves as a guiding light for other countries that long for a democratic form of government such as Asia and Africa. Democracy implies "by the people, for the people, and of the people", and this suggests that a democratic government is composed of the people, chosen by the people and is made to serve the people.
Indian system is controlled by the parliament that strictly complies with the constitution of India which has various protocols and guidelines. From the past 70 years, elections are held to choose the best and reliable powerful authority that will make all decisions regarding the country. Democracy is something that holds utmost importance in the constitution of India and has got a deep meaning with respect to the culture and ethics of India. Great personalities like Sardar Vallabhai Patel, Lal Bahadur Shastri, and many others significantly contributed to democratic India.
However, we need to think that are we actually living in a democratic state? True democracy is something that makes you a free person but India is still under some corrupted democracy rules which clearly implies that we have a long way to go and there's still something that is holding back India. Democracy has to be achieved in every aspect of life and not just in the governmental domain.
Nevertheless, democracy plays an important role in making the nation successful and prospering. Although we are released from the ties of dictatorship, however, we are still not able to live a life we desire for due to corruption and illegal trafficking. So it's high time our leaders and people should realize the actual meaning of democracy and find ways to make things more liberal and sovereign.
Know More