Child Marriage Essay
Read child marriage essay in English language in 300 words. Know more about essay on child marriage for students of class 1, 2, 3, 4, 5, 6, 7, 8, 9, 10, 11 and 12.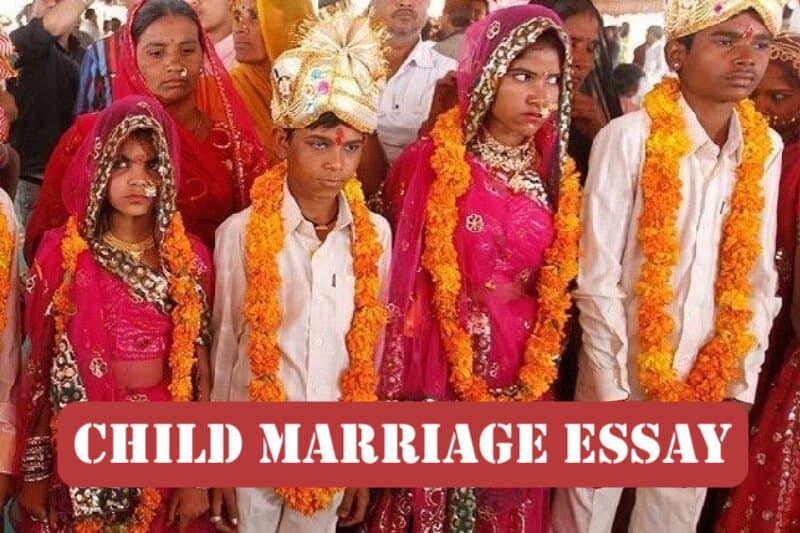 Child Marriage Essay 300 Words
Child Marriage Essay Introduction
Child marriage is one of the most incomprehensible issues faced by Indian society. Earlier, people use to marry their children at a very early age usually at the age of 10 or 12. Children were not even aware of what's happening to them as they were not mature enough to understand the true meaning of marriage. However, they were forced to tie such bond without their consent. Child marriage has been into the Indian system since time immemorial and there are various reasons behind it including illiteracy, poverty and traditional superstitions.
Marriage is a pure bond of love and unity and it's a great way to unite two souls who are mature enough to face challenges of life. However, child marriage is an unethical way of associating two people who do not even know the reality of life. They don't know how to handle good and bad situations but they are somehow convinced or forced to get married to an unknown person.
Indian child marriage law has been revised many times and now the minimum age limit for girls is 18 and for boys is 21 to get married legally. The government passed this law as there were increased numbers of child marriage cases in India. Well, on the other side, government and people are making efforts to make the nation grow and flourish and then there are such things like child abuse and marriage which are holding back our nation and hindering its development.
Child marriage spoils the career and future of the children and they are supposed to take huge responsibilities even if they don't know how to take it. Usually, a girl child suffers a lot as she's supposed to live in somebody else's house that is quite difficult for her. There are many other bad consequences of child marriage so the government of India and various organizations should take steps to spread awareness about this issue so as to completely throw it out of the system.
Know More