How to Improve English Writing Skills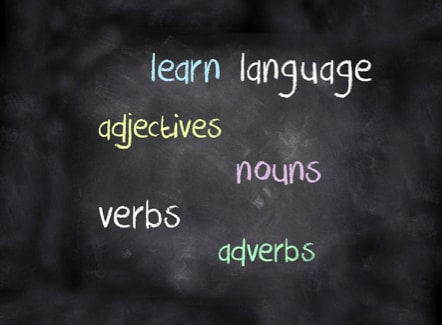 If you study in school or college, you definitely know how crucial English writing skills are. Every semester your tutors are bombarding you with an endless amount of writing assignments that come in forms of essays, term papers, research papers, etc.
In this article, we are going to share some great tips on how you can improve your English writing skills that hopefully enable you to create an a+ essay every time you need it.
Read as Many Books in English as You Can
You may wonder 'How on Earth reading can improve my writing skills?'. However, it really works. As they say, reading can give you food for thought. It means the more you read, the more intelligent you become.
The more you read, the more new words and phrases you can pick and use them later in your own writing. The brain absorbs the style, wording, and event stylistic figures like metaphors, irony, etc. from the books you read. You may not notice it at once. However, if you read at least one book in English every week or at least every month, eventually your writing will improve and become better.
Read Blogs and Articles
The same is fair when it comes to reading online. The more you read, the better. Make reading online your daily habit. Choose the list of blogs you like related to your interests and follow them daily. You can subscribe to their newsletters. They will send you a notification every time they have a new article published on their site.
If you are interested in improving your essay writing skills, you can follow blogs set up by good essay writing services. Alternatively, you can search for a trustworthy essay writing service like APlusEssay.com to help you.
Write a Small Article Every Day
If you are not sure that you want to pick an online essay writing service for assistance now, you can work on your writing skills on your own. However, in some cases, essay writing services can give you free tips on how to improve your writing skills.
Anyways, getting back from the idea of turning to an essay writing service for help, you can do it on your own. Practice makes perfect. So start writing a small essay or article every day. Start small. It can be something that you can accomplish easily veer day. For example, you can write 300 words or 500 words every day.
Don't overthink it. Just do it. The main idea behind it is to form a new daily habit of writing. We don't speak about quality here.
Start Journalling
Another great way to improve your English writing skills besides turning to a professional essay writing service is to start journaling.
Do it every day or at least a few days a week. Just open a blank word document and start typing there what you did during the day, what happened to you, how you felt about it. Analyze why you felt that way. It can be very helpful not only for your writing skills but for your mental health as well. So, go and try it.
Of course, asking a reliable essay writing service for pro assistance is going to be the easiest way. Let's talk about it now in detail.
Ask APlusEssay.com, a Professional Essay Writing Service, for Help
Top essay writing services can really take this pain away from you. You don't need to spend too much time learning the skill on your own. Just ask a top rated essay writing service like APlusEssay.com for help, explain to them your writing requirements, and what type of article or essay you need. The well-versed experts from their essay writing service will do the rest.
APlusEssay.com offers a lot of nice benefits for students. On top of that, they have a proven record of successfully completed orders in various disciplines. So be it Literature, Psychology, or Chemistry they will happily take care of your assignment and send you back a matchless piece of writing.
The process of placing your order is super simple and fast. You just need to go to their website, find the order form, and fill it out. They have dozens of services in place so they can help you virtually with any writing assignment that can make you feel embarrassed and stressed.