Successful sports stars and glamorous film stars are a role model for youngsters. Do u support it or not
Write about the following topic: Successful sports stars and glamorous film stars are a role model for youngsters. Do u support it or not? (Agree/Disagree)
Complete the topic within 20 minutes. Write a 300-word essay.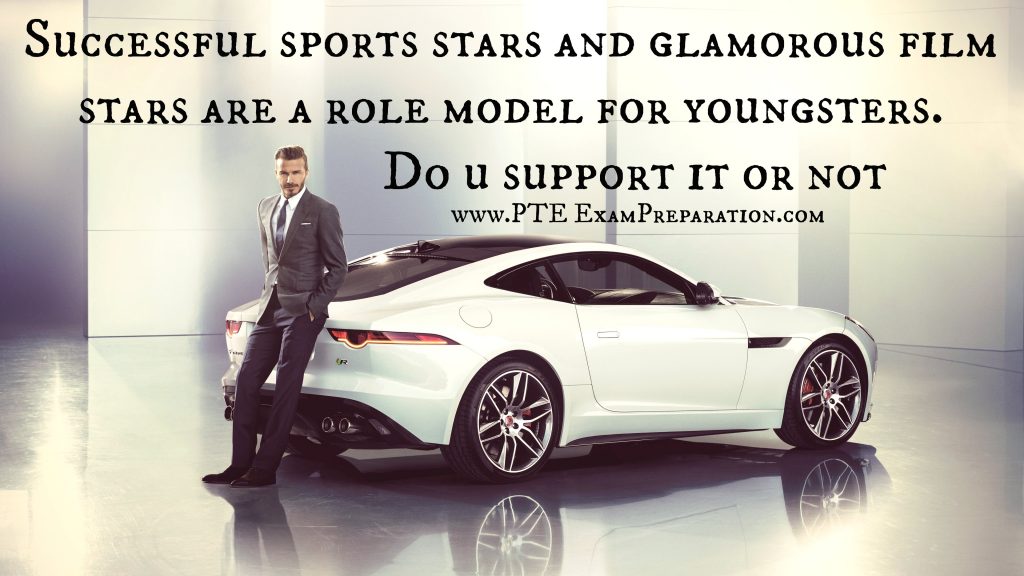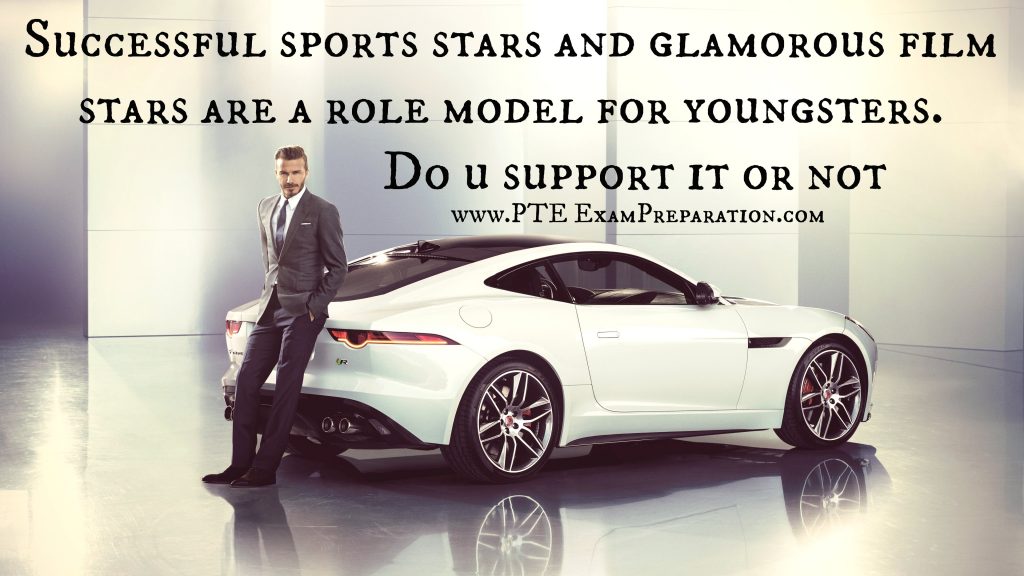 Sample Essay –
Today's era is exceedingly impacted by superstars in sports and films. Youth follows them blindly and considers them as their idol. Film stars and sports-persons inspire the youth to be successful like them. An individual just has to pick up the right career according to their respective interest. The fame of any superstar depends on the hard work, constancy, fortunes, and uniqueness shown by individuals for society. These qualities make them exceptionally acclaimed and popular that the entire country winds up noticeably just getting their autograph.
Sportsmen motivate the youth to take part in sports which is good for individual physically as well as mentally. Like this, movies and cinema tend individually to take part in stage acts, skits, and drama which helps individual fear of facing the public. A youngster gets motivated early in his life from their idols. It is a good sign for youngsters to understand their passion and follow them with full dedication. But along with many advantages, there are some consequences too. Famous people displaying negativity can mislead young people of our society like many movie stars endorse in cigarette and alcohol brands.
Numerous popular individuals are notable for their lavish style, rather than their achievement which results to a negative example for the youth. David Beckham is a good example who had demonstrated his glamorous life. Youngsters forget that he had appeared to the world that he was a good football player. He had informed in his biography that to achieve success, he had to work hard in his young age, as he had to practice in doing penalty kick for around 1000 kick per day consistently. Another example is of Indian Cricket icon who pursued his career by getting inspired from Sachin Tendulkar. These sorts of famous people are worth to be followed by the today's youth, who set examples for the others.
The youth ought to be sufficiently smart to choose their good examples. It is an individual's personal decision whom he/she wants to follow as his/her idol, though one should keep in mind the hardships one faced in achieving their goal. One should be inspired by the good qualities of a person, be it a super star, sports person or any other individual.